The unique landscape and recreation opportunities of our seaside mountain town have been a major draw for visitors since the early 1900`s.  Over the years, Squamish has grown to become a world class destination for a variety of people seeking a wilderness escape. We created this guide to help you identify which type of vacationer you are with tips to making the most of your time in beautiful Squamish BC.
1. Off The Beaten Path
Squamish is an unscripted destination that has long attracted vacationers who are looking to get off the beaten path and discover new places to enjoy the wild west coast landscape.
 Where to Find Them:
These types of Squamish Vacationer are typically harder to find than the rest. They are on the mountain peaks, waterways and bike trails that are the furthest away. These vacationers know that the harder the journey the more rewarding the destination.
Purchasing back country gear at Valhalla Pure before they embark on their self propelled exploration
Enjoying a beer at the Howe Sound Inn after 3 days camping in the back-country alpine
 Top Three Activities:
Tips to Having an Off the Beaten Path Vacation in Squamish:
2. Resort Style
These are the vacationers who are looking for some well deserved pampering, after spending the day enjoying the stunning West Coast wilderness in Squamish BC.  After a day exploring the hiking or biking trails, these resort style vacationers will want to relax poolside in comfort and bask in the amenities of a resort style vacation.
Where to Find Them:
Top Three Activities:
Disc Golf – This is Squamish's newest activity at Garibaldi Springs Golf Course fully equipped with a beverage cart on the weekends.
Sea to Sky Gondola – With stunning views, hiking trails and a suspension bridge at the top, this is a must do for all types of vacationers
Scenic Flight – Let our pilots show you a birds eye view of where the ocean meets the mountains in Squamish BC
Tips to Having Best Resort Style Vacation in Squamish:
Book a romance package for two and enjoy a scenic flight for two, followed by dinner and poolside drinks at The Executive Suites
Be sure to add a massage to your trip  – to pamper those muscles
3. Family Fun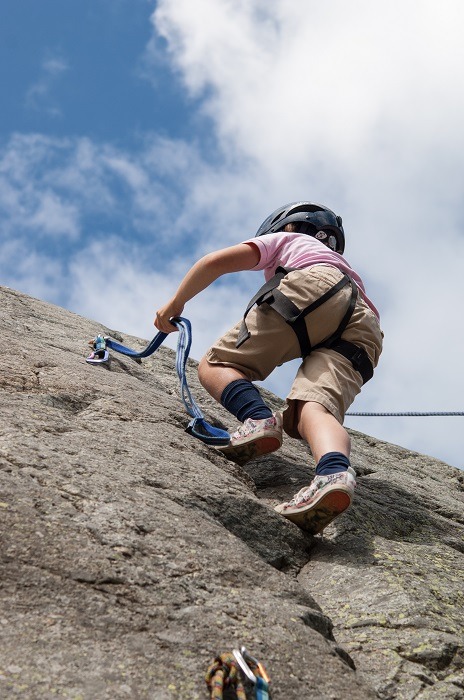 Squamish has one of the youngest populations in BC, making the town extremely family friendly.  From Whistle punk golf resort, the Britannia mine museum, railway museum and the many outdoor summer events. There are plenty of activities available in Squamish for the Family Fun Vacationers:
Where to Find Them:
Dining at Pepe & Gringos after the family adventure day on a Saturday night
Letting the kids run free range while dining on delicious food at Fergies Cafe 
Top Three Activities:
Enjoying a family Mini Golf at whistle punk
Practicing their Mountain bike skills at the SORCA skills park
Learning to kayak at Alice Lake
Tips to Having a Great Family Fun Vacation in Squamish:
Plan your family adventure from our interactive menu  by clicking here
4. The Solo Explorer
The solo explorer has no set itinerary and thrives on having the freedom to adjust their travel plans as new opportunities arise. For this type of vacationer joy comes in the form of spontaneity.
Where to Find Them:
Socializing and making friends at Zephyr Cafe
Tagging along with Off The Beaten Path traveler for a new and exciting experience.
Top 3 Activities:
Check out many of the events in town to find some other like minded travelers
Slack-lining at Nexon Beach
Whitewater rafting – Join the team for an adventure to remember and make great friends along the way
 Tips For a Great Solo- Explorer Vacation:
Give yourself enough time to enjoy your surroundings and meet other people
Embrace social opportunities and be open to say yes to any adventure at anytime
5. The Stay-Cationer
The Squamish staycationer  are the ones who have made the permanent move and discovered the best hidden secret about living the outdoor lifestyle in Squamish BC. These people have learned that Squamish is the best place to be and have made the vacation permanent by making the move!
Where You Will Find the Staycationer:
Top Three Activities:
Tips to Becoming a Permanent Squamish Stay-Cationer:
No matter what type of vacationer you are, Squamish has an activity and an adventure for you! Contact us today to start planning your custom Squamish Adventure.
https://squamishadventure.com/wp-content/uploads/2019/01/adventure.jpg
666
1000
paula
https://squamishadventure.com/wp-content/uploads/2020/02/Logo-3-1-2.png
paula
2017-05-06 00:00:00
2019-05-06 12:54:12
Which Type of Squamish Traveller Are You?